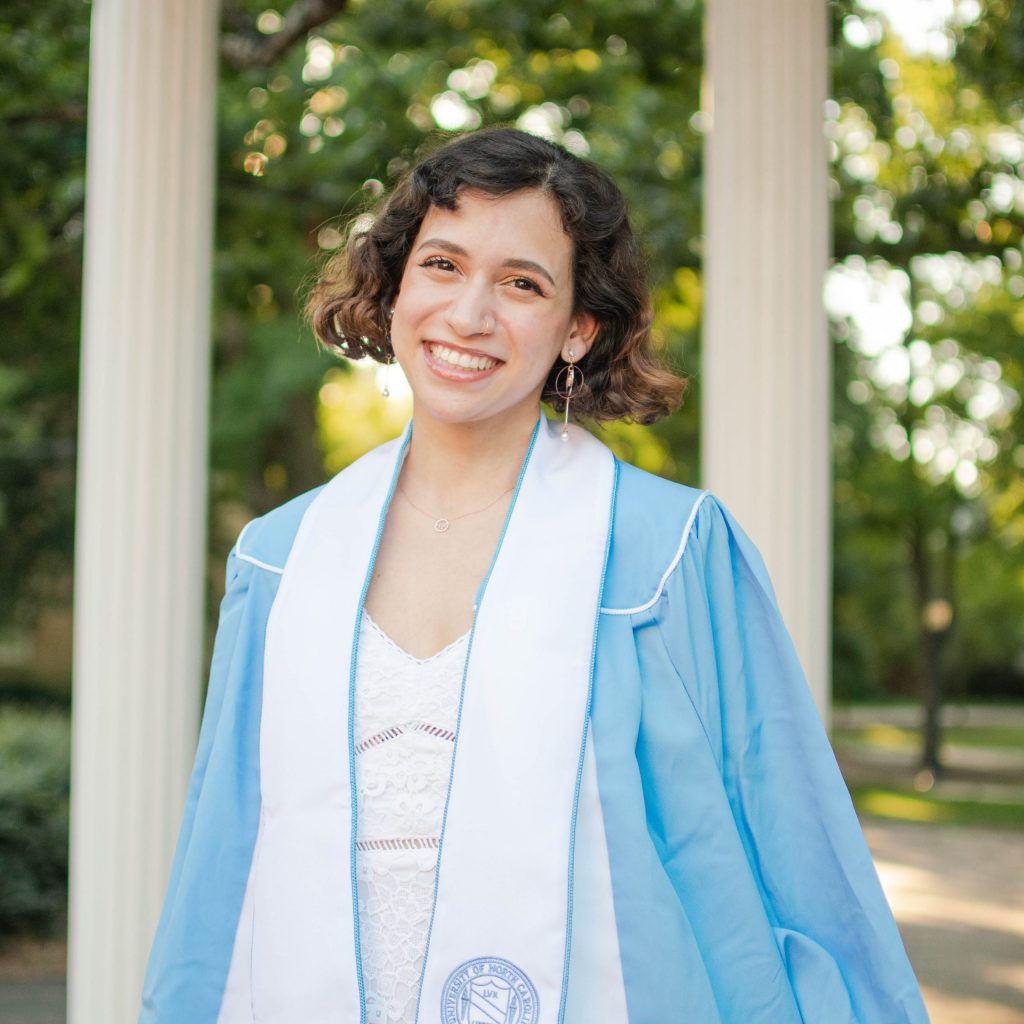 Hello, I'm Mahnoor.
I'm a designer/ developer from North Carolina, looking for new opportunities anywhere in the world. I recently graduated from the University of North Carolina at Chapel Hill with a B.S in information science. I have previously worked as a product design intern (UNC SOG) and application developer intern (IBM).
At my core, I have always been an artist and took several art classes while my time at school, along the way I also became passionate about technology. I quickly learned early in my undergraduate career how much I loved UX and how it brought together all the things I was passionate about.
My Design Philosophy:
Always aim for accessible and inclusive design
Being user-first and empathetic to the user's needs
Design for social good and impact
I am passionate about bringing ideas to life while making them as usable and accessible as possible. By understanding the needs of both client-side and server-side operations, I am able to quickly create efficient and beautiful design/code. Please feel free to contact me!
Fun facts about me:
My name means "moonlight" in Arabic.
I studied abroad in South Korea and am proficient in Korean.
I have a two year old cat named Marble.