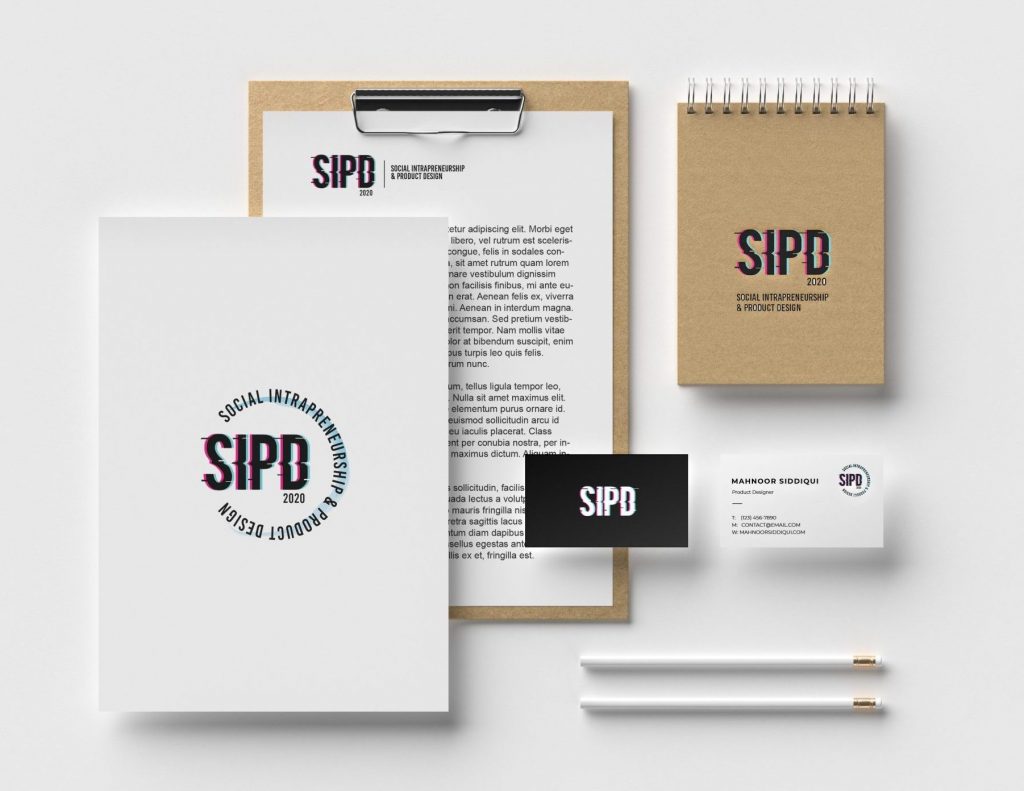 Overview:
The goal of this project was to design a logo for my internship program (SIPD) at the UNC School of Government. Being one of my first logo and brand designs, I was able to learn a lot about logo creation and branding. Ultimately, my clients and I were extremely happy with the finalized product.
Roles: Visual Designer
Tools: Adobe Illustrator
Social Intrapreneurship and Product Design (SIPD):
The SIPD internship program provides opportunities for students and recent graduates across North Carolina to use product design and entrepreneurship to provide researched solutions for local communities and government officials that serve the UNC School of Government. I was a part of the program's first summer cohort as a product design intern.
The Challenge:
During my internship, I was approached by my supervisor to create a logo that represented the values of the newly launched internship program, solidified the program's brand identity and lasted throughout the various cohorts/years. This logo also needed to be social-media, print and web friendly.
How might I create a timeless logo that captures the mission and values of the program?
Research
& Ideation:
Since I had full creative control over the logo and branding, I wanted to make sure I created something that represented the internship program's values and didn't look similar to other brands. Luckily, there was little to no competition especially since the program is one of its kind in NC.
I searched through various corporate internship programs/ instagrams to understand the current social media design trends, especially since the SIPD program was launched through and predominately marketed via social media.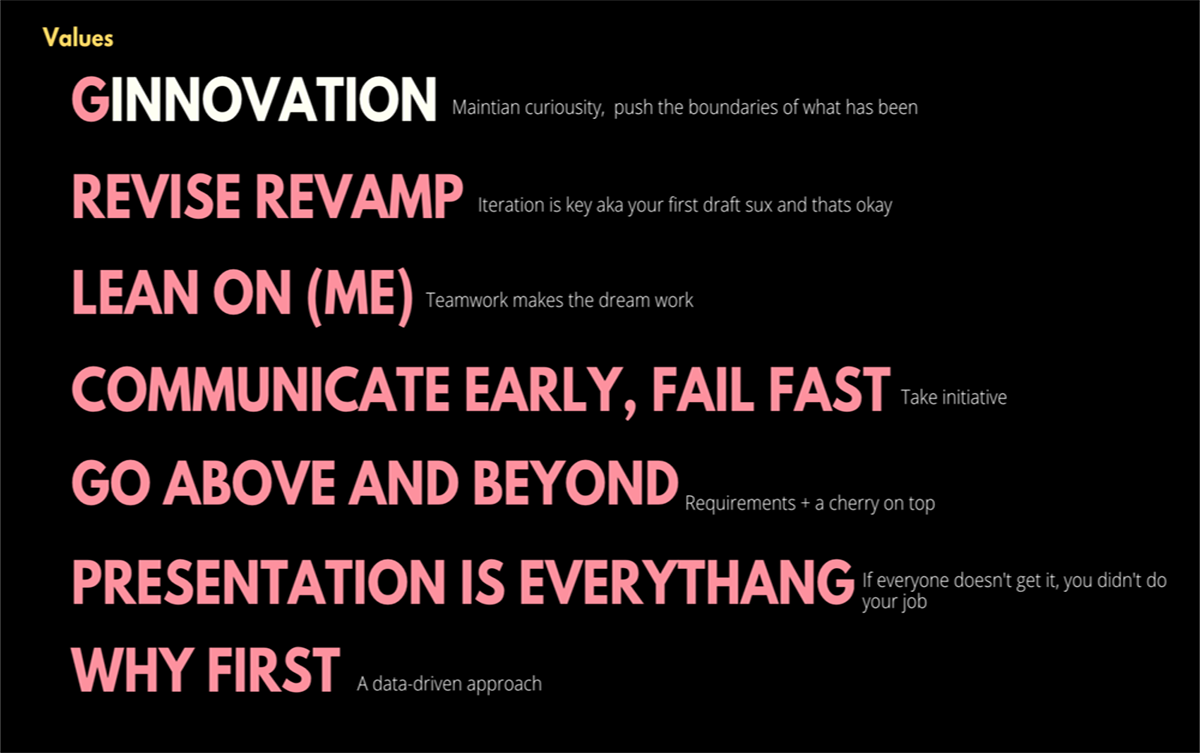 SIPD has one clear mission: Design for Good, using design solutions to cater to NC communities and the public sector.
During the ideation phase, I thought about how I could combine these values and mission into a recognizable logo for social media, print and web. SIPD uses design, research and technology so I started to sketch out ideas that represented those three things.
Logo Design:
Sketches: I began sketching/brainstorming any and every idea and then exploring a few that I felt stood out and represented the brand well.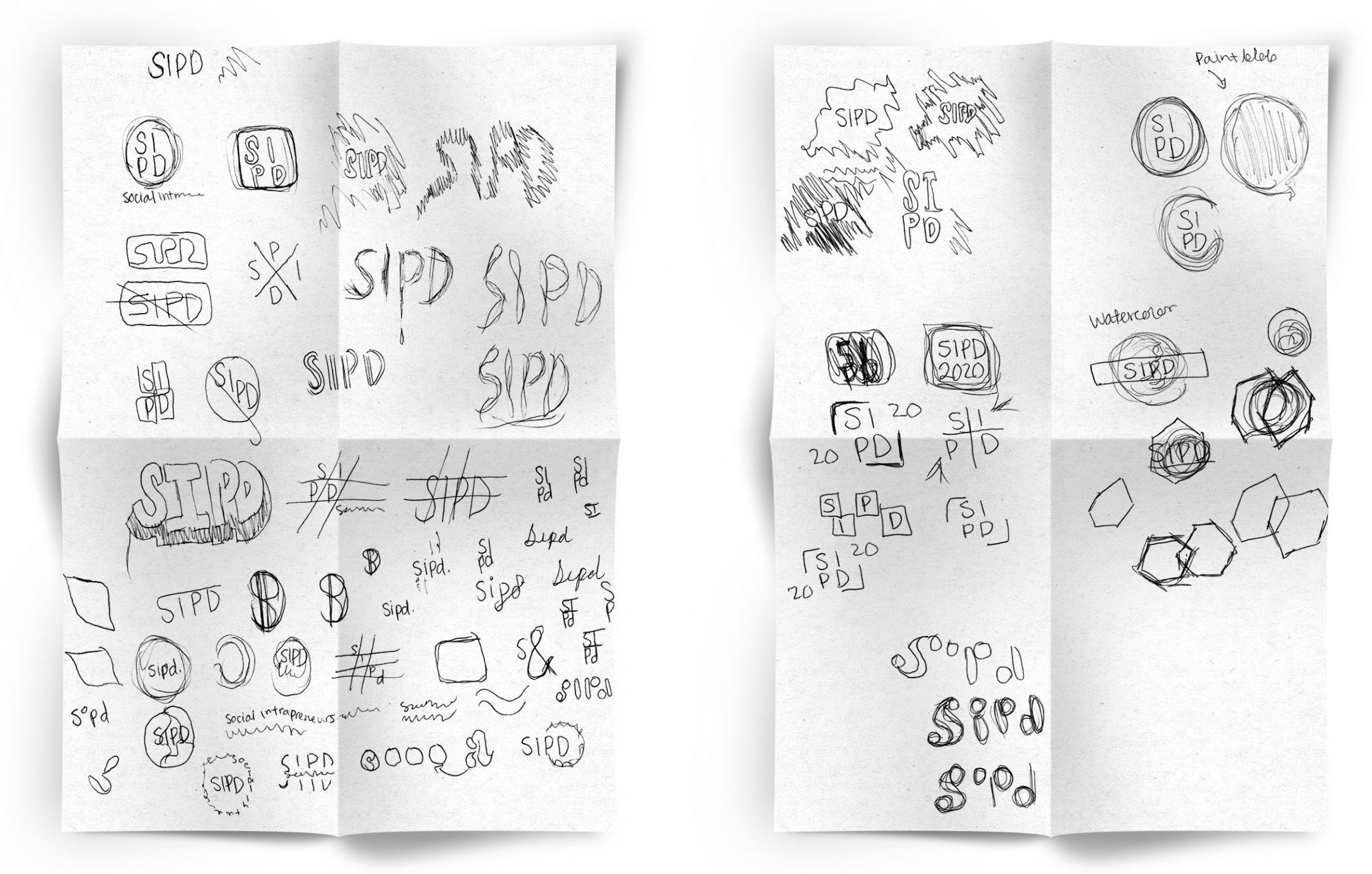 Illustrations: I presented various logo styles in black and white to my team, both mixing in creative and technical elements.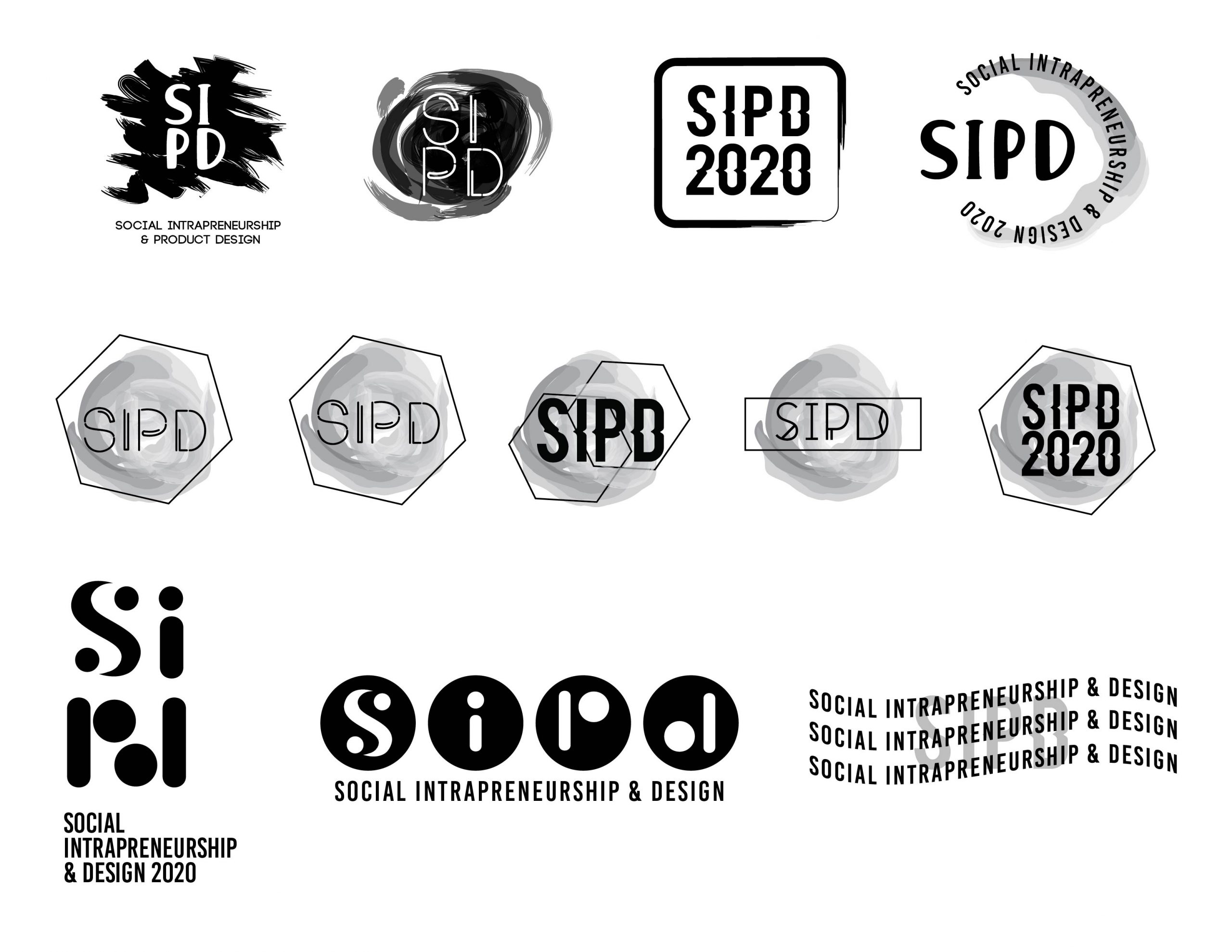 Iteration 2: Using a bright, creative and colorful color palette agreed upon with the client, I began to add various color schemes into the logo.
Iteration 3: The client was able to narrow their preferences down to styles 3, 4 and 6 so I worked on another iteration of the design following their feedback to explore the fonts and vibrancy of colors.
Final Iteration: The client chose to go with style 6 and after gathering more feedback I was able to create the final primary logo with glitch text and text on a path with watercolor. The glitch effect adds to a modern and technical feel while the subtle blue watercolor adds a sense of creativity and reliability. The logo was put in an open circle to give a sense of unity (the psychology of shapes also says circles show more emotional/softer connections since there are less harsh angles) along with openness/availability.
Branded Items: