Overview: This project was a semester-long class group project which resulted in a final deliverable as we completed one iteration of the UX/UI process. Our goal was to evaluate and re-design a fitness app to maximize usability. I took various roles within the project and was able to work on a little bit of everything from persona hypothesis, task analysis, usability testing, etc. Overall, the project was a success as we received an A, thanks to the combined effort of our group.
Roles: UX Research, persona hypothesizing, task analyzer, usability tester, design solutions
Team: Chris Bravo, Christina Cortland, Yuyu Yang, and Ziyue Liang
Tools: Adobe Xd
The Problem: Upon researching the reviews for the app and trying it ourselves, the app, we found that the app had several usability issues. It was buggy, had cluttered design and was hard to navigate if you were unfamiliar with working out.

Design Process: After identifying our user group and creating personas, we began to think about how we could improve JEFIT for users. We conducted task analysis and "How Might We…" statements to identify pain points and how we could make the app more efficient. We then took our biggest design issues and chose alternative design choices that we wanted to include in our prototype.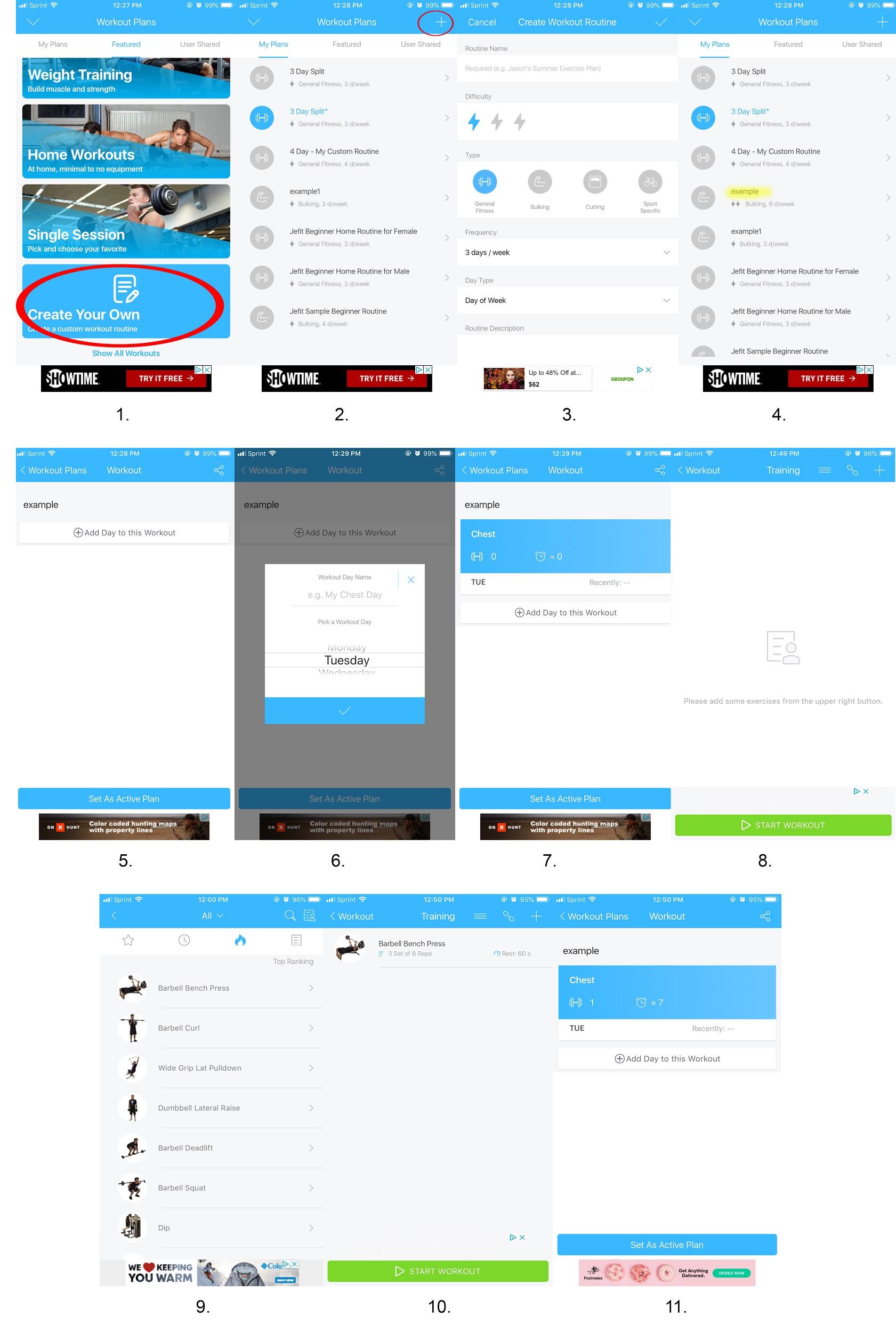 Results: As a result of our project, we were able to receive an A and go through one iteration of the UX/UI design process and research. We conducted usability testing for our prototype and our users were satisfied with the re-design and said it was easier to use. I was able to learn a lot while being the only undergraduate student in my team and more about conducting UX/UI research and usability testing.